150 years of steel experience
SCHMOLZ + BICKENBACH (today Swiss Steel Group) is a publicly listed steel company with production sites and sales companies in more than 30 countries around the world. In this complex matrix organization, I was responsible for managing the corporate brand worldwide. In my role, I accompanied an internal mission statement process, provided communications advice to other staff functions and managed brand ambassadors across countries.
Under my responsibility, the corporate brand was modernised and the brand profile sharpened towards the internal and external stakeholder ecosystem and international shareholders. The international communication processes were professionalised. Sales-support through trade media relations received more clout. New contemporary trade fair design was developed and globally introduced.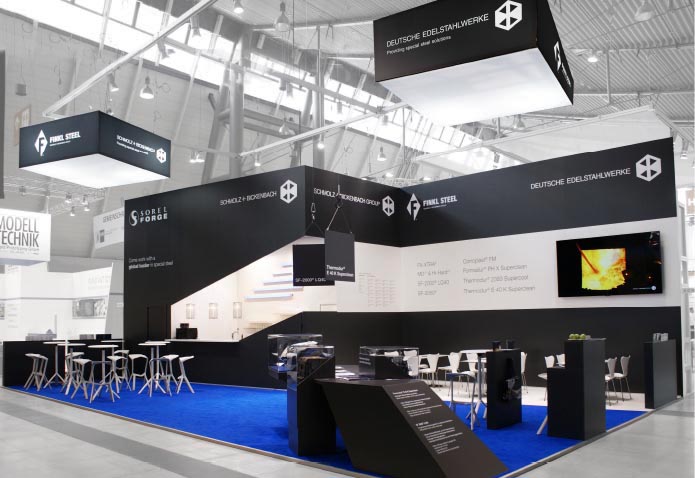 Design and rendering: HDW Partner