Polen and Germany meet – we coordinate the cultural exchange programme with international partners.
In an interdisciplinary festival of contemporary arts, artists from Poland and the land of North Rhine-Westphalia (NRW) presented themselves to a broad public in 2012. "Klopsztanga", the carpet rail (Silesian-German: "Klopfstange"), a traditional a meeting point for young people in Polish neighbourhoods, served a the symbol for the inter-cultural encounter.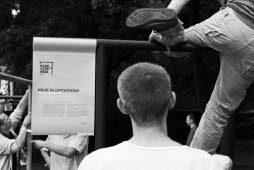 For the NRW KULTURsekretariat Wuppertal we coordinated the exchange programme in cooperation with the culture partners Instytut Adama Mickiewicza, Warsaw and Polish Institute Düsseldorf, including more than sixty events in twenty cities in NRW.
In the youth media project "Escape Enter Space" we helped young people from NRW and Poland artistically to explore new media.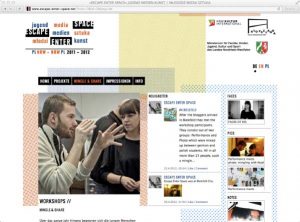 Foto: Klopsztanga