How to present 150 years of steel experience in a contemporary way? The traditional long steel specialist SCHMOLZ + BICKENBACH from Düsseldorf re-invents itself.
I supported the company's new corporate communications group function by modernising the steel giant's corporate design, sharpening its international profile and taking the overall group communication one step ahead.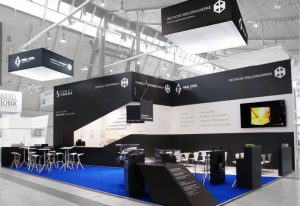 The result: A revised modern corporate and tradeshow design differentiating SCHMOLZ + BICKENBACH Group clearly from competition. An international advertising campaign focused on corporate key messages in all markets. Trade media relations supporting both sales and the corporate re-positioning worldwide. That's true passion for steel – in 35 countries on all continents.